Portrait of a girl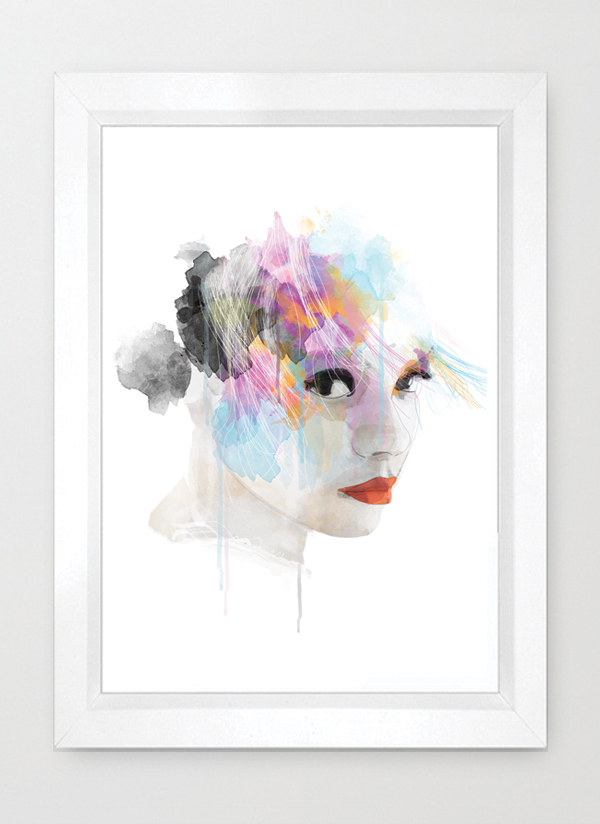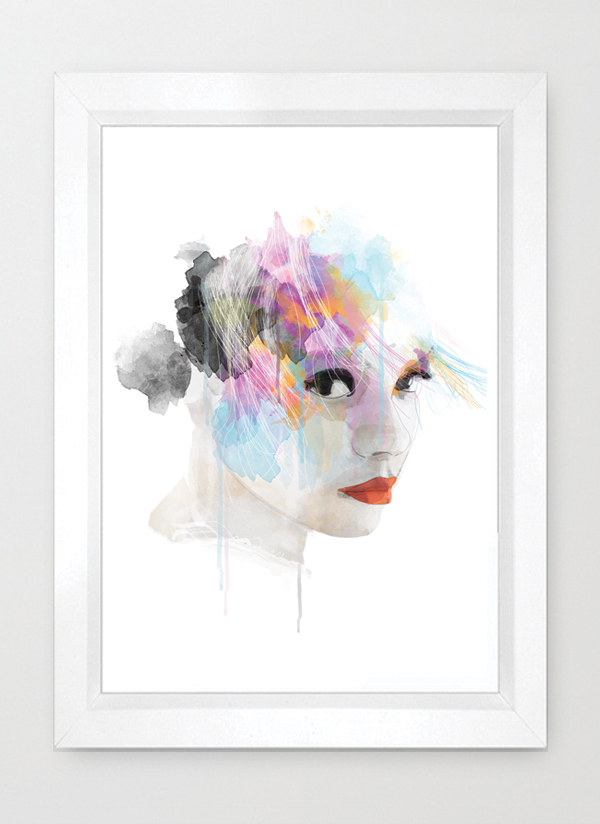 Portrait of a girl
Printed on high quality paper.
Print is 'A3' size (420mm x 297mm)
****(Frame not included)****
DESIGN
This piece was illustrated based on a beautiful photograph I had seen of a girl looking over her shoulder. I really enjoyed concept of the 'the fleeting glance'. I wanted to abstractly capture and depict that moment when someone catches your eye.
As the original photograph was shot in black and white I thought by using a burst of bright colour I could capture that sensation abstractly. I have used a bright and playful palette of colour on the left side of the face to emphasise the strength of her stair. I faded the image out to the top right to convey the fleeting nature of the glance.
SHIPPING
All items are shipped via post and will be dispatched within 1 working day of order.